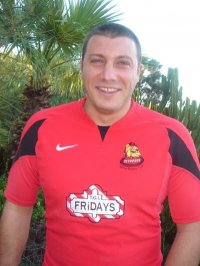 RIP Boki
The Maltese Rugby family lost a great sportsperson and a friend in Bojan Nikolic.

Although we have never met on the field Valletta Lions RC would like to show their support to Stompers in this sad moment.

RIP Bojan
News
Valletta Lions R.F.C. – A new rugby football club
By MM Sports
Jan 26, 2008 - 8:49:17 AM


The game of rugby is growing in popularity at a local level, this led a bunch of young men from the Capital City to come together and start practising the sport. This is in simple words how the Valletta Lions Rugby Football Club started off.